Get to know our entrepreneurial Co-Founder, Trent Scanlen
Who is the second co-founder behind Truth Origins & what is Trent's story?
- Interviewed by Shani Kaplan
Now that we have a strong brand in Europe- we want to bring it back to Australia, back home.
Australian creators, Australian made products. We are a proud company.
Thanks for catching up with me, Trent. Firstly, how do you start your day?
I would like to say I do 5 minutes of Yoga each day, but in reality, it happens only 2-3 days per week. I train BJJ so often spend my first few minutes of the morning hobbling to the kitchen for water and black coffee. I then fast each day until 2 pm (my current food plan is intermittent fasting 16-20 hours, 5-7 days per week).
Do you miss Australia? Do you find it harder to be healthy living in a colder climate country (after coming from healthy Australia)?
I definitely miss home. I grew up on the beaches of Wollongong and miss the surf, the sounds and the presence of the Pacific Ocean. However, London has a deep history, cosmopolitan life, and some of the most interesting people in the world.
The UK winters certainly test your fitness discipline, but that's just another variable to overcome.
Have you always been into martial arts? If not, what got you there?
I did Judo as a kid, but surfing and Rugby League dominated my sporting life. I always respected Martial Arts and it is now a central part of my life. Brazilian Jiu-Jitsu (BJJ) has intrigued me on every level, and I will devote the rest of my physical life to getting better at that.
Did this inspire you to open your gym, Elevate, in London?

My 9-year-old son was the main driver, I wanted to help him develop physical life skills and be influenced by the principles of Martial Arts.
I had a few years of obesity in my previous corporate life – travelling the world, eating and drinking in the best restaurants in the world. I never want to relive that lapse in health priority. So I started a Martial Arts gym, this ensures I will train most days and have developed my social circle around my training partners. 
Most people join a gym in January to get fit, I went further and created my own to ensure I can train with pro- athletes and continue to progress in BJJ. Some say that's extreme. Maybe – but it is working!
What is your favourite part of owning a gym?

The people. I get to see people at the start of a transformative change in their life. We have created an intense class schedule with trainers that demand performance, so if people stay with us, they get incredible results.
What has helped you the most in your health journey?
My health journey has been an interesting cycle...
#1  0-16 years 
Dominated by clean food, deep sleep, Rugby and surfing.
#2 16-25  
Alcohol enters and makes an impact, especially at University, early-career pressure and moving to UK worsened my diet and fitness.
#3 25-34  
Career was the sole focus, poor food choices and zero exercise ballooned my weight to over 100kg for a couple of fo years. Success was on my business card, not in the mirror.
#4 34-43
I found Martial Arts, then got Cancer. So the current period contained a roller coaster of finding my fitness and diet again, but a year of Cancer treatment for Lymphoma put the rest of my life in perspective. I then started competing in BJJ and have devoted my physical life to getting better every day.
What are your favourite healthy foods?

Curcumin (of course I would say that), I have taken lots of this every day since Dr Harry and I started to research it. I have been able to drop all the painkillers and believe its properties will become very widely known imminently.
We hear you just recently got married! Is your wife also health-conscious? 
She provides the dietary discipline in my moments of weakness, she trains a lot too so we work well together in our quest for physical strength, endurance and mental happiness.
How about your young son? Do you find it hard getting him to enjoy healthy foods? Any tips for our customers who are parents?
My boy is a very fussy eater, luckily he loves the taste of our Shield blend in Greek yoghurt and our Vitamin D3 spray. Kids have an incredible endocrine system full of Growth Hormone, so as long as he trains hard in Martial Arts and football, the diet isn't as important.
How important is sleep and recovery for you?
Extremely important.
Sleep – Matthew Walker has changed the world, I aim to get 8 hours, but with our incredible business growth, this is a challenge. 10-minute Meditation is a huge help for me to get energy after a tough night sleep.
Do you have any health inspirations?
#1 Dr Harry – given his medical challenges he is impressing everyone in Aus in Masters cycling, He is the smartest man I have met and combines discipline and determination into DOMINATION in every aspect of his life.
#2 Roger Gracie – the pinnacle of the toughest sports in the world – BJJ & MMA and he is one of the most relaxed, calm people I have ever spent time with.
#3 Lance Armstrong – I know he has been tarnished but I read his cancer book the day I was diagnosed and it helped me develop the mental resilience I needed to kick cancer's ass!
We hope these have answered some of your questions about one of our
Truth Origins creators!
Have any more questions? We would love to hear them!
Please email
talk@truthorigins.com.au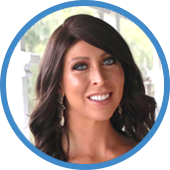 Shani Kaplan 
Shani Kaplan is a contributing writer for Truth Origins. She combines her knowledge gained from working within the fitness/wellness industry in Sydney and London for the last seven years as a Personal Trainer, and class instructor, with her addiction to research due to her BA in Business Marketing. Shani loves martial arts, resistance training, dance and yoga, nutrition, travel, design, photography, and art.
LIKE THESE ARTICLES?
STAY UP-TO-DATE
Join the Truth Origins club to stay up-to-date on our latest articles, blog posts, updates and exclusive discounts. You'll also receive 10% OFF your first purchase for joining.
↓