Get to know our Medical Director - Dr Harry
Who is the co-founder behind Truth Origins and what's Dr Harry's story?
Interviewed by Shani Kaplan
Now that we have a strong brand in Europe- we want to bring it back to Australia, back home.
Australian creators, Australian made products. We are a proud company.
Thanks for catching up with me, Dr Harry. You talk about the importance of healthy habits a lot; how do you start your day?
I often get up at 5 o'clock and give my wife a kiss, get changed into my cycling gear and then I ride for anywhere between 1 hour and 1 hour and 45 minutes. I do that fasted unless it's a very hard session in which case I have cold brew coffee mixed with MCT oil and protein powder. When I get back, I have a shower (a third of the year, I finish my shower by turning the tap to cold for at least 30 seconds) and then I sit down and have a high-fat smoothie and butter-coffee with my wife.
Have you always been healthy? 
Absolutely not. In fact, my 20s and 30s I was so sick. I was in hospital all the time. I think I had about 30 bowel obstructions for poorly controlled Crohn's disease. I was out of control hungry all the time from the medication I was on such as prednisolone. I had a real run of bad health: a hip replacement, heart disease, lymphoma. And this was in my 30s! I have been totally clear for all of my 40s so far. I am now 49 and I am fitter and healthier than I have ever been; it's never too late!
What are your top healthy foods you consume and would recommend to those trying to improve their diet?
Vegetables, nuts, avocado, coconut oil or MCT oil, and if you're not vegan- eggs, soft cheese, seafood and grass-fed meats.
How do you get the most out of your day and manage your chaos?
I've got the most complicated system to make my life simple.
My whole life revolves around the prioritisation of the tasks and projects I'm engaged in. I use some software, but basically, I know exactly what I have to do that day and usually have one particular thing I'm focusing on. 
Naturally, I hate order; I like chaos, unpredictability and disruption. I don't like knowing where I'll be in 12 months on a given day, I don't holiday in the same spot. I am flighty and so forth. And that doesn't go well with getting stuff done! So, I had to have a system to train me, and my system is extremely ordered!
How important is sleep and recovery from what you have seen in clinic (and in your own life)?
We are waking up to the importance of sleep, aren't we?
As popularised by Matthew Walker, people are now starting to appreciate sleep and the benefits of sleep. We have all known this intuitively as if we have a bad night's sleep we are set up for a wreck of a day. In my hospital days, I remember that when I was working night shift, I was meticulous about attending to my patients and nurses early in the shift. Very quickly I learnt what I would get called about overnight. Most of the time, 90% of the calls on my pager were patients running out of fluids, sleeping tablets or needing their drug charts rewritten.
I thought, 'you know what, I am going to be proactive here' and would go and ask all the nurses if anyone needed these things done and then afterwards I would go into the resident's quarters and lay down and sleep. The pager may go off and if it is a code blue, of course, you have your work cut out for you, but I always paid attention to my sleep, so I could really show up.
How do you make your sleep quality better?
Only recently have I taken the view that I need to get 8 hours. Cycling is a high-volume sport and I am training 13 or so hours. Most of these are on the bike and a couple of hours are devoted to yoga and strength training. The only time you can do those hours, if you have a job, is early. If you are getting up at 5am, well you need to go to sleep at 9. For years I would go to bed at 11 and wonder why my performance wasn't improving.
I have 4 trackers (I know, I'm extreme!)- I wear an Oura ring, I have a tracker under my mattress, I wear a watch tracking my sleep and my phone has a microphone recording my breathing patterns. I am studying how my sleep quality is changing with alcohol, supplements and stress and am noticing real changes in the cycle. 
I talk about it a lot with patients. It is a risk factor for making bad decisions. If you don't get enough sleep, the chances of you eating well the next day are extremely low. You will be undoubtedly reaching for junk food for quick energy hits. If that happens chronically then you are chronically making bad decisions and choices.
Do you find it easier to be healthy living in a country like Australia?
Yes, Australia has so much to offer. We have generally very clean air (the bushfire disaster is the exception to this), and most Aussies live near the coast. We have got access to the freshest food and biggest variety of healthy food. There are places I have been in the world where you walk in and there is no choice at all; you only have unhealthy options.
Culturally Australia is changing, but historically we value recreation and time with family, having a great work-life balance. Also- the weather favours outdoor activities. It doesn't snow much, and the days are longer. We are generally an affluent, lucky and spacious country and access to health care and schooling. So, this means we have the means to have a very healthy and long life! Now we just need the tools and resources to ensure that.
And finally, do you have any health inspirations?
The person that transformed their health the most (that I personally know) is actually Trent and the second most is me. Trent was 20kg heavier than he is now when I met him. He wouldn't sleep nor exercise, didn't eat particularly well (drank a lot of coke zero) and worked long hours. Lots of travelling which meant free airplane food on the planes and in the lounges. Just as he turned the corner, he got cancer. Now he is one of the most health-conscious, active people I know!
We hope these have answered some of your questions about one of our
Truth Origins creators!
Have any more questions? We would love to hear them!
Please email
talk@truthorigins.com.au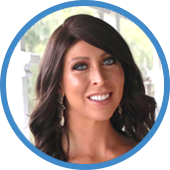 Shani Kaplan 
Shani Kaplan is a contributing writer for Truth Origins. She combines her knowledge gained from working within the fitness/wellness industry in Sydney and London for the last seven years as a Personal Trainer, and class instructor, with her addiction to research due to her BA in Business Marketing. Shani loves martial arts, resistance training, dance and yoga, nutrition, travel, design, photography, and art.
LIKE THESE ARTICLES?
STAY UP-TO-DATE
Join the Truth Origins club to stay up-to-date on our latest articles, blog posts, updates and exclusive discounts. You'll also receive 10% OFF your first purchase for joining.
↓