RECOVER BETTER.
POTENT LIQUID CURCUMIN.
CLEAN, ALL IN ONE, PLANT-BASED SUPPLEMENT FOR OPTIMAL PERFORMANCE & RECOVERY
Widely reported by athletes to aid the recovery process is curcumin - the main active ingredient found in turmeric.
Turmeric has been the buzzword of the last few years! With 2000 + studies, linked to a multitude of benefits. The majority of these studies use extracted turmeric with a high concentration of curcumin because it's the Curcumin that holds all the power. 
The problem with Curcumin is that it's not easily absorbed by the body. Using the latest technology, we've created a unique formula that allows for a much higher absorption rate than traditional pills or powders– to ensure the good stuff gets straight into your cells so you can feel the benefits.

Oral curcumin likely reduces pain associated with DOMS with some evidence for enhanced recovery of muscle performance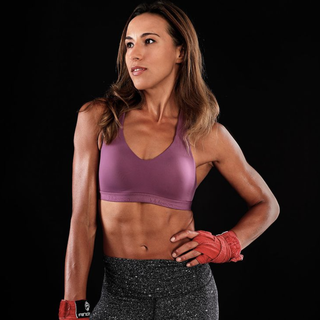 My career as an athlete and a coach requires constant attention and is demanding in terms of physical activity. The Truth supplements, specifically the liquid Curcumin have become a crucial part of my dietary regime. I'm always looking for the best supplements to support my recovery, and Curcumin has proven to have some incredible benefits. I love that it comes in liquid form and makes a delicious and hydrating drink post-workout. 
– Joanna 
(BJJ Black Belt under Roger Gracie,World & European Champion & Yoga Instructor)
WHAT EXACTLY IS INFLAMMATION AND HOW DOES IT AFFECT ATHLETIC PERFORMANCE?
Some inflammation is expected and inevitable after a tough training session but too much inflammation can become a problem. Not enough focus on recovery nutrition and adequate sleep can negatively impact sports performance and compromise immunity, which may lead to days missed from practice or competition. Adopting a healthy, anti-inflammatory diet and adding Curcumin to your regime will give your body the support it needs.

Various curcumin-based interventions have improved self-perceived measures of pain and tenderness, reduced evidence of muscle damage, ameliorated inflammatory markers, increased markers of antioxidant capacity, diminished markers of oxidative stress, reduced markers of AGEs, and attenuated loss in mean power of single-leg sprints.
Water-soluble Curcumin is taking the scientific community by storm.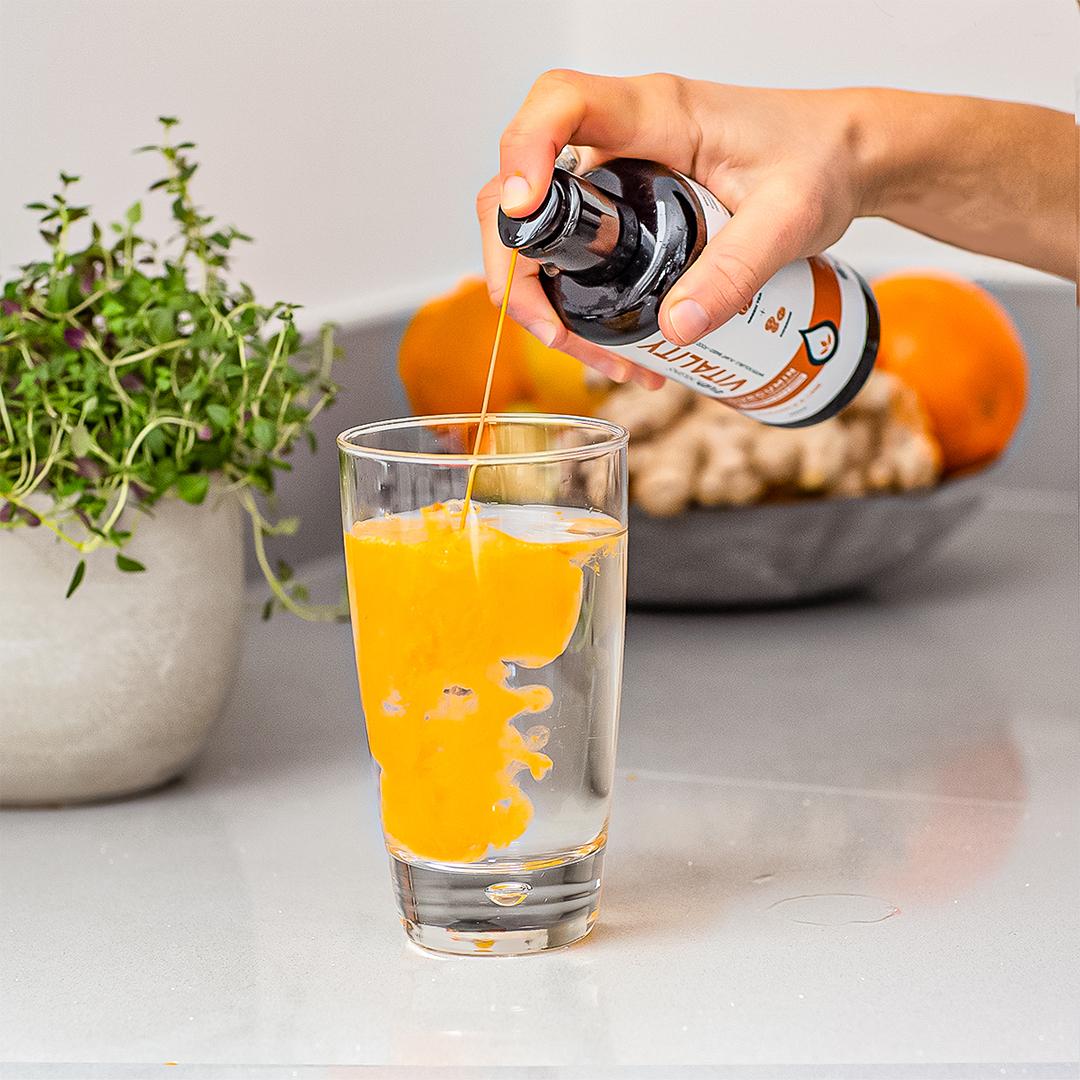 Health benefits - Curcumin is a powerful plant for inflammation, not only supporting your recovery short term but keeping you fit and healthy long term. 
Organic difference - We have cleanly extracted the curcumin from organically grown Turmeric; added B12, Vitamin D, Green Tea, and Piperine to create a unique blend that gets to work fast. 
Taste - The best thing is it mixes easily in any food or drink - forget powders and pills that are hard to swallow. Our customers love mixing Vitality into their post-workout smoothies, juices, and healthy recipes. 
Water-solubility - It truly makes all the difference. Better absorbed by your body so you can get the most out of it. Easy & delicious to take in liquid form. 
Quality -We're the only supplement brand in the UK that we know of that offers a money-back guarantee after 2 months of consistent use.  We trust in the efficacy of our supplement so much that if you don't feel the benefits we'll give you a refund.  
The one supplement athletes are talking about this year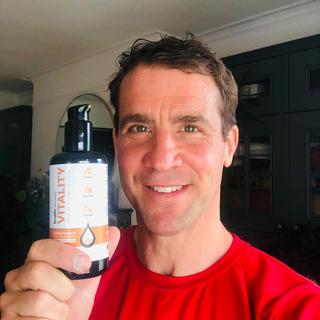 I'm always searching for supplements that are going to help support my Immunity, recovery, and brain health. As athletes we're encouraged to stay away from supplements just in case they're contaminated, that's why I'm delighted to have found Truth Origins. Their extraction process is clean and green, with no nasty fillers or unknown ingredients. You know it's superior when you start using it, you literally feel the difference!

– Leon Taylor
(Olympic silver medallist and BBC commentator)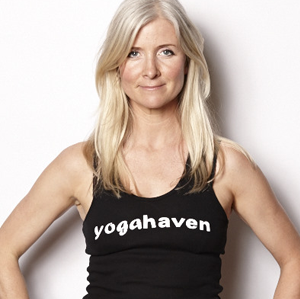 Over the years I've researched and refined what I choose to take when it comes to supplements. I lead a heavily active lifestyle and I'm always pushing my body to the max. The Truth Origins liquid Curcumin is the only formula potent enough to actually work. My aches and pains have diminished and recovery time has improved tremendously. It's the perfect balance of natural and effective. Take my word for it, after 1 week of regular use, your body will feel the difference.
– Allie Hill 
(Founder of the Yogahaven studios, Yoga teacher, Entrepreneur)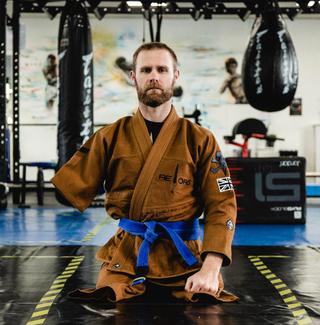 I do a lot of training with jujitsu so I'm really all about taking care of myself proactively. Managing pain, discomfort, and recovery so I can be independent and active for as long as I possibly can.
Joint inflammation is a bigger deal for me as I only have one arm left, it's essential that I take care of it. Liquid curcumin has been a game-changer, I add it to my water post-training and that's my recovery sorted. It gives me short-term relief and longer-term peace of mind that I'm taking care of my body in the best way I can. 
– Mark Ormrod 
(Peak performance coach and Motivational speaker)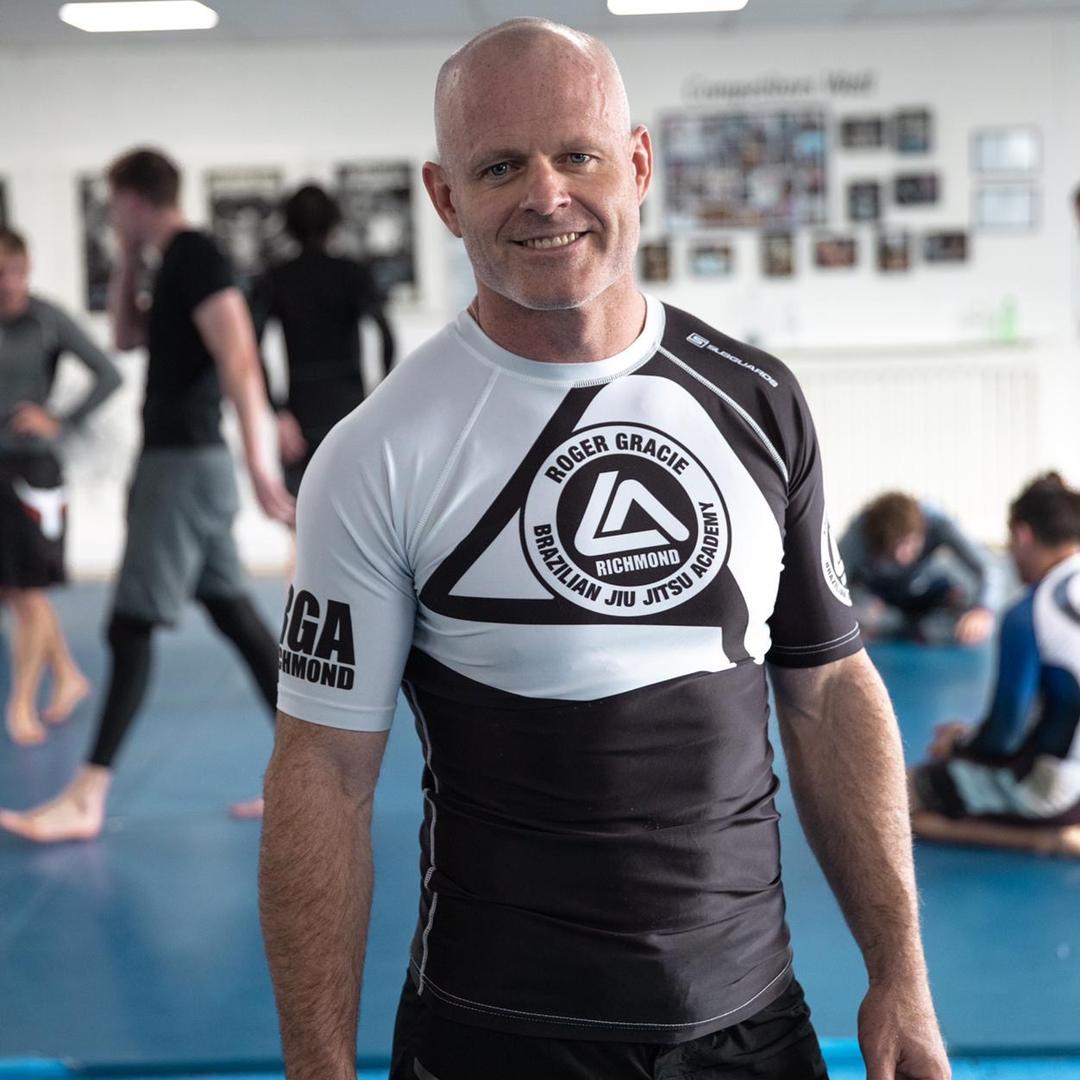 Trent Scanlan
Trent grew up surfing and playing Rugby League in Australia, naturally leading a very healthy lifestyle from a young age. It was when he moved to the UK working within a stressful corporate role that he saw his lifestyle take a turn for the worse. Despite finally taking the necessary steps to return to health, he was diagnosed with lymphoma, causing him to reach out to his good friend, Dr. Harry, who had at this point beaten his cancer. Emerging from this health scare victoriously, Trent became fascinated (or obsessed!) with Harry's research into human health and emerging plant sciences. And so began the makings of Truth, and the mission to help others, one supplement at a time.

Trent studies the performance of athletes at all levels, from beginners to professionals, by owning, operating, and training at Elevate Martial Arts, one of London's fastest-growing independent fitness clubs. His number one passion is Martial arts (Brazilian Jiu-Jitsu), where he has captured 4 national titles (and counting). He is also a Chairman of REORG – a registered charity based in England that helps military and service personnel overcome their challenges and find drive and purpose through Brazilian Jiu-Jitsu.
Dr. Harrison Weisinger MBBS,Ph.D.
Dr. Harrison Weisinger (Dr. Harry), is a family doctor in Australia and has also worked in the UK, Europe, and the United States. Before he obtained his medical degree, Harry did a Master's and Ph.D. looking into the effects of nutrition on brain development, body weight, and blood pressure. Throughout his working career as a medical doctor, university professor, and scientist, Dr. Harry has committed his life to improving human health.
From the age of 18 - 40, Dr. Harry was unwell with a series of health issues, which saw him hospitalised 30 times by the age of 40. Starting with the diagnosis of Crohn's disease, Dr. Harry then discovered he had lymphoma, and on top of this, had to get a coronary stent and a hip replacement! It is understandable that this turned into a vested interest in improving his and his communities health and wellbeing. 
Dr. Harry now researches the most effective plant-based supplements, analyses the science, and navigates through the jargon to ensure Truth Origins is at the scientific forefront of the supplement industry. On the side, he's a fitness fanatic, currently focusing his competitive drive on cycling.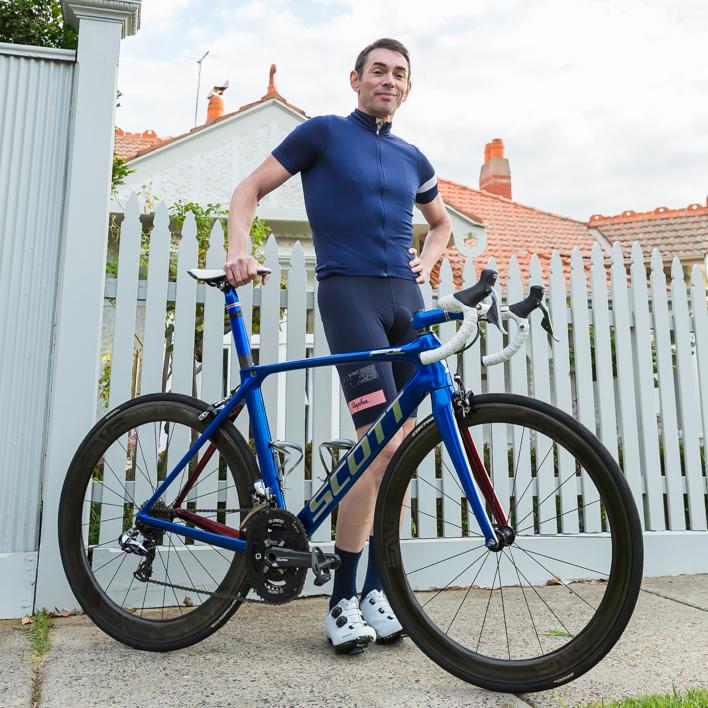 Fortified with B12, Biotin & Vitamin D

Vitality's 3 other powerful ingredients
Keeps your nervous system healthy

- B12 contributes to the normal functioning of the nervous system

Supports heart function & normal blood circulation

-B12 is also useful for helping your body make red blood cells

Brain health

- Vitamin B12 plays a vital role in synthesizing and metabolising serotonin, a chemical responsible for regulating mood, helps you to maintain normal psychological function.
As well as helping our bodies to carry out crucial functions within our nervous system, the body also uses it to create:
DNA
Red Blood cells
Nerves 
Vitamin D3 is essential but unfortunately, your body cannot produce it naturally. 
Possible deficiencies - Without constant access to the sun, especially in the winter months we can form deficiencies. 
Promotes healthy bones - Without Vitamin D, our body cannot absorb calcium which is essential for healthy bones.
Supports immune health - Deficiency in Vitamin D is associated with decreased autoimmunity as well as an increased susceptibility to infection
Helps muscle function - contributes to the maintenance of normal muscle function
Contributes to the maintenance of normal bones & teeth 
Helps regulate blood glucose levels

- Studies suggest that type 1&2 diabetics may benefit

Strengthens hair & nails

- Biotin has been shown to help the strength and growth of hair and nails!

Supports your skin

- Helps the function of your nervous system and your hormone functions which play a part in healthy skin

Supports your metabolism

- Converts food into usable energy

Builds and repairs

- Biotin has been found to help in the building and repairing of tissues and muscles
Biotin contributes to normal psychological function and

so supports brain health
TRY OUR LIQUID CURCUMIN TODAY
We're so confident that you'll benefit from our products that we offer a
60-DAY MONEY-BACK GUARANTEE!
We love our products. We've heard so many success stories, our customers are so loyal and literally our biggest fans. However, everyone is different and you have to work out what works for you, that's why we offer a money-back guarantee. No hassle, no strings attached. You'll have 60 days to try it and see. If you don't like it, or you don't think it works, it's on us! 

You always hear the term "bioavailability" in health supplements and pharmaceuticals. It means how much of a consumed supplement makes its way into the bloodstream.

 

Something with poor bioavailability never really has a chance to work. Water-solubility is a massive step towards bioavailability, and this is why we're so excited with the product range we've developed.

 

Our water solubility means that the Curcumin is absorbed throughout the digestive tract, which increases the amount of cucuminoids in the blood stream.

Who should take these supplements?

Anyone can take Curcumin and receive a multitude of benefits (you can find this yourself from a quick google search!) but currently, we find that most people take our liquid Curcumin to manage their pain and inflammation and for recovery support post-workout. 

How are these products made without toxins for extraction?

Our Curcumin is sourced from Organically grown Turmeric from India. Our extraction process is done without petrochemicals and we are focused on preventing oxidation, by using cold pressing and UV blocking glass bottles. And we don't use any petrochemicals in extraction.


DOSAGE


Add 6-12 pumps (3-6ml) into 250ml of water, stir and enjoy.




SUGGESTIONS

Tastes great in sparkling water, smoothies & desserts.




FLAVOUR

Pineapple & Lime

How long does it take to notice a difference?

Most people report that they feel the benefits after two to three weeks, others take a little longer. Curcumin takes a while to build up in your bloodstream so the most important thing is that you take it daily to see results. Some people double the dose when they are under some specific challenges.

 

We would love to go into detail, but we are not allowed to give specific medical advice.

 

You could visit our Trustpilot page where we aren't able to edit, or control and customers freely share their experiences. https://www.trustpilot.com/review/www.truthorigins.co.uk

Are your products suitable for my diet?

Our products are suitable for all dietary choices, and are gluten free.

Vegan, Paleo & Ketogenic friendly.

Can I take this product if I am on any other medication?

We are closely regulated as a food supplement so can't give any medical advice.

We are not aware of any contraindications to taking our products, and as far as we know, there are no known medication interactions.

 

If you're unsure about taking any supplement we always recommend you check with your regular doctor.

How does your money-back guarantee work?

We are fully confident in the quality of our products,  they have been great for us personally,  we want (and hope) they work for everybody. That's wishful thinking. The reality is that our genetics, physiology and challenges differ. So if you don't like our product within 60 days of receiving it, we don't want you to pay for it- It's risk-free. However, as we offer free tracked shipping on all orders, we can't afford the return postage. We also need 1/2 of the bottle so we can conduct lab tests to ensure quality and non-oxidation of the product. We think that's fair. All you have to do is email talk@truthorigins.co.uk and we will organise it with you.

What are the ingredients?

Filtered Water, Limonene, Curcumin from Turmeric, Acidity Regulator: Citric Acid; Natural Flavouring, Turmeric Essential Oil, Lime Essential Oil, Beta Caryophyllene, Thickener: Xanthan Gum; Sweetener: Steviol Glycosides; Green Tea Extract, Frankincense Extract, Cinnamon Extract, Fulvic Acid, Lithospermum Extract, Fennel Essential Oil, Black Pepper Extract, Lemongrass Essential Oil, Vitamin D3 from Lichen (Cholecalciferol), Pepper Extract, Biotin, Vitamin B12 (Methylcobalamin).





*Curcumin from turmeric can cause stains on porous surfaces.